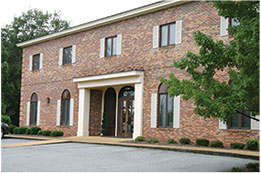 History
The origins of our firm can be traced back to the early 1950's when it was originally founded by Mr. Ellis Davis. During the early 1960's the firm hired Mr. F. Rudolph Fletcher, a very young and ambitious CPA, who helped the firm grow into one of the most respected firms in Thomasville. In January of 1986 Mr. F. Rudolph Fletcher took over the firm and Fletcher & Associates, P.C. as you know it today was formed.
Our firm takes great pride in building client relationships through mutual trust, respect and satisfaction. It is for this reason our firm has been fortunate enough to have some families we have serviced for more than five generations.
We are members of the American Institute of Certified Public Accountants as well as the Georgia Society of CPA's. We also undergo periodic peer reviews performed by an Independent CPA firm to ensure that we offer our clients the highest quality of work possible.
Thank you for your interest in our firm. We are welcoming new clients and invite you to contact us for more information or to setup a consultation.